UK based educational program for children
launches in the UAE
06 July 2018
Dubai Future Foundation hosts KidsMBA program at its innovative ecosystem "Area 2071"
Dubai Future Foundation (DFF) hosted the KidsMBA program for young individuals betwee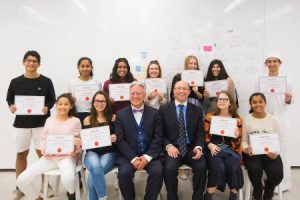 n the ages of 12 to16 to teach them more about self-employment and the basic needed skills to manage and engage a business in the market. In its first batch, 15 young entrepreneurs were enrolled in a program that aims to introduce children to many fields such as marketing, sales and research methods, account management, accounting principles, business plans, finance management, corporate leadership and corporate responsibility.
To foster entrepreneurship among young people and to empower start-ups
Abdulaziz Al Jaziri, Deputy CEO and Chief of Projects at Dubai Future Foundation
: KidsMBA programme supports the Foundations' efforts in empowering youth with the right tools and skillsets in becoming future ready and cultivating a mindset for entrepreneurship and for that we are honored to have hosted the program in Area 2071.
Read more here
The 12-year old tycoons by kidsmba.net
18 April 2018
Another successful publication – Thank you so much Flybe.com
Read more about: Why everyone should make their kid a Twelve Year Old Tycoon
The KidsMBA course took 3 years to write with the input of a panel from a range of disciplines, from entrepreneurs to experts in law, education, banking, and accountancy. To learn more about our course , kindly head to our website: kidsmba.net
Five reasons why mums are in favour of KidsMBA, by Polly Player
1 February 2017
One thing that most modern schools have in common-even the highest achieving ones-is that teaching life skills and how to apply classroom-based learning in the real world are often glossed over, or not given any consideration at all in the constant drive to achieve tangible exam-based results.
As a result of this, many intelligent, talented and well-performing children enter the workplace or go off to university somewhat hobbled when it comes to real-world skills and business savvy, putting them at a disadvantage from the get-go. The solution to this lies in carefully targeted education to teach kids to translate their school-based learning, ideas and skills into things that can help them to find work, or set up a business of their own; carefully targeted education like the recently launched KidsMBA.
I set out to find out more about KidsMBA, and why mums across the country are talking about it. Read on to hear more about what I learnt.
What is KidsMBA?
Put simply, KidsMBA is a course aimed at kids aged 12-15. Designed to complement and enhance pre-school leavers' education with a real-world taster of the life skills, know-how and aptitude required to run a business or become an entrepreneur, KidsMBA opens up the concept of self-employment and business management to young people from all walks of life. This gives kids a head start when it comes to finding their feet in the "real" working world outside of their school-a world that all teachers know, is becoming ever-more competitive year-on-year, which is why mums and dads of teenaged children are so positive about the KidsMBA course.
I wanted to find out more so I polled some parents and teachers to find out why this is, and here are the top five reasons given by mums and dads for why they are in favour of the KidsMBA course being brought into more schools.
1. More and more job opportunities today are self-employed
Self-employment in the UK is at its highest rate for over 40 years, while the marketplace for employed roles is more competitive today than it has ever been, with hundreds of applicants competing for many entry-level vacancies. KidsMBA helps to provide young people with not only the essential life skills to become self-employed or start a business, but mums and schools also tell us that KidsMBA helps to introduce these options to kids in the first place, providing them with additional opportunities and a better chance of success when they leave school.
2. Introducing the concept of business early on means no missed opportunities
KidsMBA gets kids comfortable with the concept of harnessing their skills and ideas to make a living or become an entrepreneur is something that is largely overlooked in many schools' education curriculums. KidsMBA brings this concept home to young people, encouraging them to use the skills and knowledge learnt during the course to explore options that they might otherwise have passed on by!
3. Kids learn real-world skills
KidsMBA introduces young people to important life skills such as budgeting, business writing and accounting. All of this helps kids to combine skills learned in the classroom education with real-world applications, enhancing both their abilities in core areas and their appreciation of why the topics that they learn in school will be important later on in life. This can help to improve lesson interaction, and even boost grades, as feedback from both teachers and parents has confirmed!
4. Kids MBA can enhance kids' profiles for universities
All teachers know that for kids that wish to go off to university before entering the workplace, having a strong portfolio of extracurricular activities and skills is just as important as academic achievements when it comes to competing for the best places. Kids MBA can help to enhance and strengthen young people's university CV, and give them an edge when it comes to their college admissions.
5. Kids MBA boosts confidence
Finally, KidsMBA gives young people who might be well suited to starting their own business or life as an entrepreneur the confidence to consider alternative options to beginning their working life making money for someone else, which can really boost young people's confidence. Kids MBA mums often tell us about the marked increase in their kids' confidence and prospects, which remain valuable long after they have completed the course and left school-based education!
Bexleyheath's future business-leaders first in the country to be taught vital business skills
14:39 26 July 2016 Luke May
St Columba's Catholic school was the first to sign up to the Kids MBA classes.
Youngsters at a secondary school in Bexleyheath are the first in the country to graduate from a business-inspired course.
St Columba's Catholic School for Boys was the first to sign up to the Kids MBA classes.
The classes are designed to educate on business skills needed to start a company or become self-employed.
Students aged between 12 and 15 years old took part in the 10-hour course.
First pupils graduate from the 'Kids MBA'
14 July 2016 bdaily.co.uk
Students at a school in Kent have become the first graduates of a project aiming to teach children vital business skills that will increase their life chances.
'We Need A MBA For Kids,' Says Advocate
15 October 2015 Rani Singh, Forbes Contributor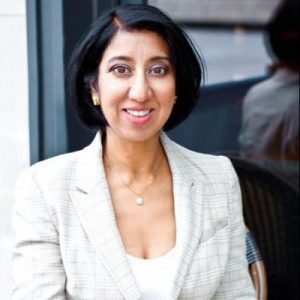 Spurred by watching the attrition to new businesses through a lack of core skills, one British insolvency lawyer is bringing business education to schools through an MBA designed for children.