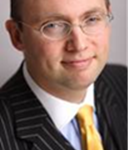 Professor Mark Watson-Gandy, Founder and Chairman
Professor Mark Watson-Gandy is a practising barrister, Visiting Professor at the University of Westminster and a Special Lecturer at Cass Business School and has over twenty years' experience as a director of companies.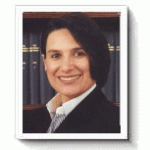 Emanuella Giavarra, CEO
Emanuella Giavarra headed the European organisation EBLIDA, from inception, representing the interests of university and public libraries (and their users) at the European Commission and WIPO and directed the organisation across initially 12 European countries, representing 92,000 libraries.
Drafted the model licences for the use of digital information for Jisc Collections (UK) and Stichting EIFL.net (NL) which now operates in 45 developing countries. The model licences are still used, after their initial inception 17 years ago, in negotiations with publishers to achieve affordable access to licensed information. She was awarded in 2000 'European Woman of Achievement' for this work.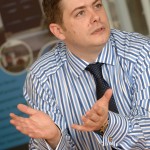 Christian Lister
Christian co-founded X-Press Legal Services in 1998 and X-Press Legal Services Franchising in 2005, recognised as the fastest growing white collar franchise in 2006, Coutts Bank Regional Family Business of the Year Finalists in 2007 and BFA Franchisor of the Year Finalists 2009.
He also co-founded the international consumer legal portal, Law Plain and Simple and is a founding partner in the Brussels based PSI Alliance, Chairman of The Association of Independent Personal Search Agents.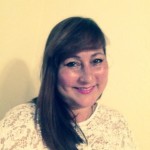 Dr Diane-Elizabeth Napier B.Ed MA PhD NCSP
Dr Diane-Elizabeth Napier has taught in the UK for many years before moving to the US to qualify and work as a nationally certified and also privately licensed school psychologist. She has also published a series of children's books to help students with dyslexia learn to read. www.giftedtestassessments.com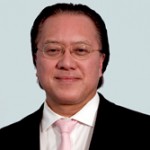 Professor Joseph Tanega
Professor Joseph Tanega is a Reader in International Financial Law at the Westminster Law School, University of Westminster, author or editor of 80 published academic works including 16 books on law, finance and risk management. He is also Visiting Professor of Regulation and Supervision of Retail Banking, University of Bologna, Alma Graduate School, Adjunct Professor of Law and Finance, Grenoble Graduate School of Management, and Professor of Law, King Abdulaziz University, Jeddah, Saudi Arabia.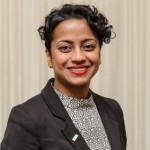 Poppy Jaman, CEO, Mental Health First Aid England
Poppy Jaman is an internationally respected mental health advocate, national policy advisor and the CEO of successful social enterprise, Mental Health First Aid (MHFA) England.
Holding a Masters in Business Administration and using her extensive experience of working across complex organisational environments, Poppy has taken MHFA England from a start-up social enterprise to a position of financial strength and international standing. Under Poppy's leadership, MHFA England is now a commercially successful Community Interest Company, fulfilling its mission of increasing the mental health literacy of populations around the world.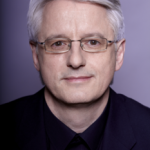 Mike Southon, The Beermat Entrepreneur
Mike Southon is a serially successful entrepreneur, mentor and co-author of several best-selling business books, including The Beermat Entrepreneur and Sales on a Beermat.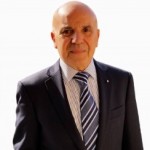 John A. Gauci-Maistre K.M, CEO, Economicard Group
John A. Gauci-Maistre K.M. is the founder and CEO of the Economicard Group of companies which was established in 1973.
He has pioneered the Ship registration under the Malta flag which was instrumental in placing Malta on the international maritime map. John has attracted to Malta, major maritime legal firms, financial institutions and blue chip ship owning companies and operators.
John's experience in accountancy as well as the maritime and financial sectors has led him to sit on various government sponsored committees, advisory boards as well as councils and consultant to a number of flag state administrations.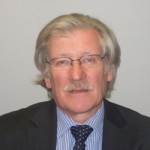 Nik Armistead, Government Relations & Public Affairs, Robert Bosch Ltd
Nik graduated as a production engineer and first worked within the automotive component industry.
After a spell in construction equipment and then the domestic furniture industries he returned to his first love of the auto sector which has seen so much technological change over the last years. Working for a large German multinational he was responsible for sales for many of the company's products to a number of different customers, particularly Japanese OEMs in the UK. Over time, he honed his management skills into marketing, PR and finally Public Affairs.